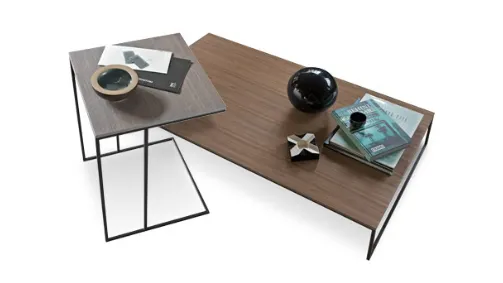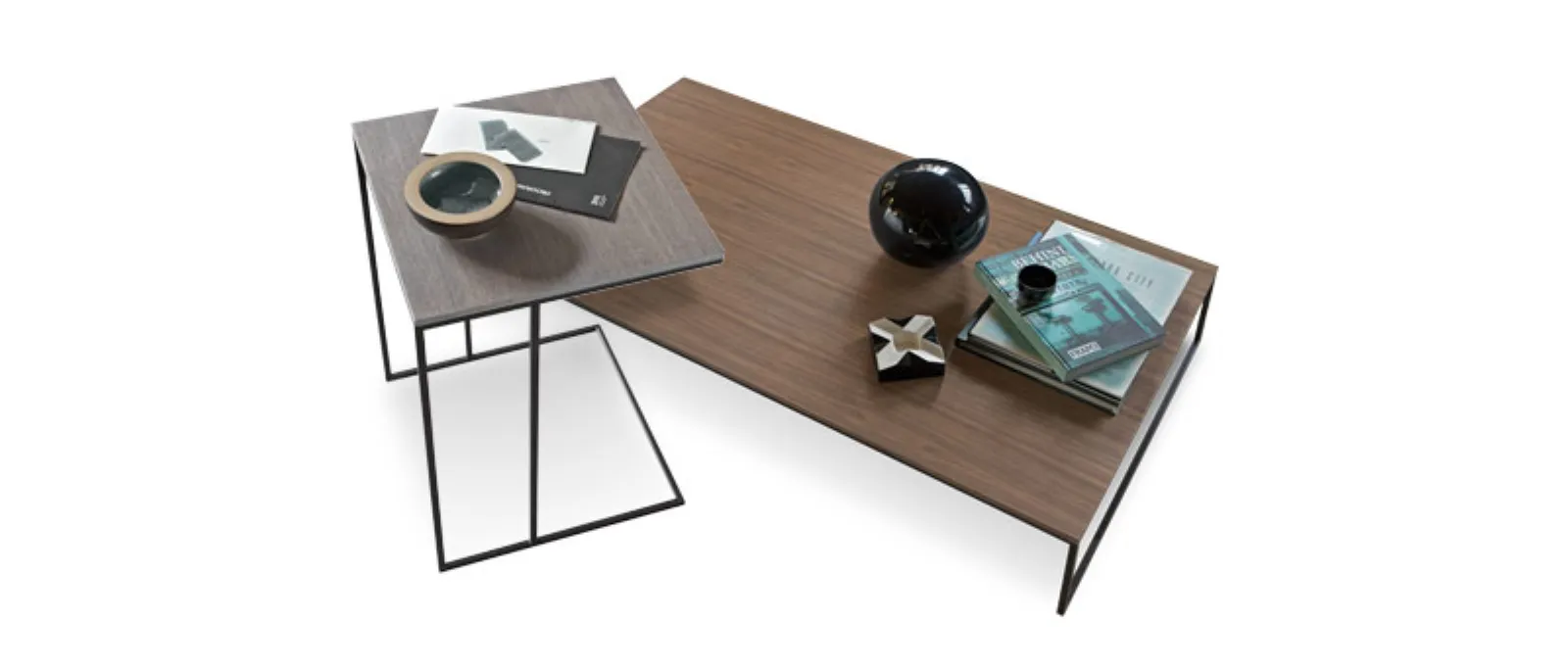 Tables and servants for trendy living rooms
Nexus represents a complete collection of coffee tables and servants for the living room, made in different sizes to meet the multiple furnishing needs: two sizes of rectangular coffee table with a height of 23 cm and two models of servetti (or built-in coffee table) .
The structure of the tables and servants è made of metal finished in vintage bronze . The design è essential, with clean, orthogonal lines that suggest an idea of lightness and modernity; with a strong material effect that combines well with industrial and minimal chic style living rooms.
The plan è made of 26-nbsp veneered wood; or matt lacquered (sample colors). The wood finishes can be Oak Cenere 030, Canaletto 031.