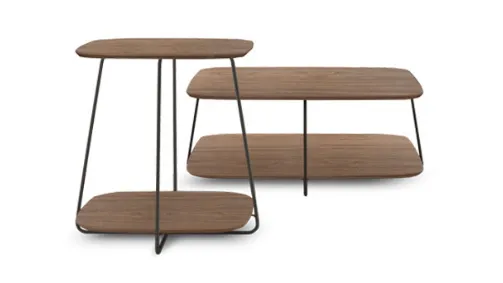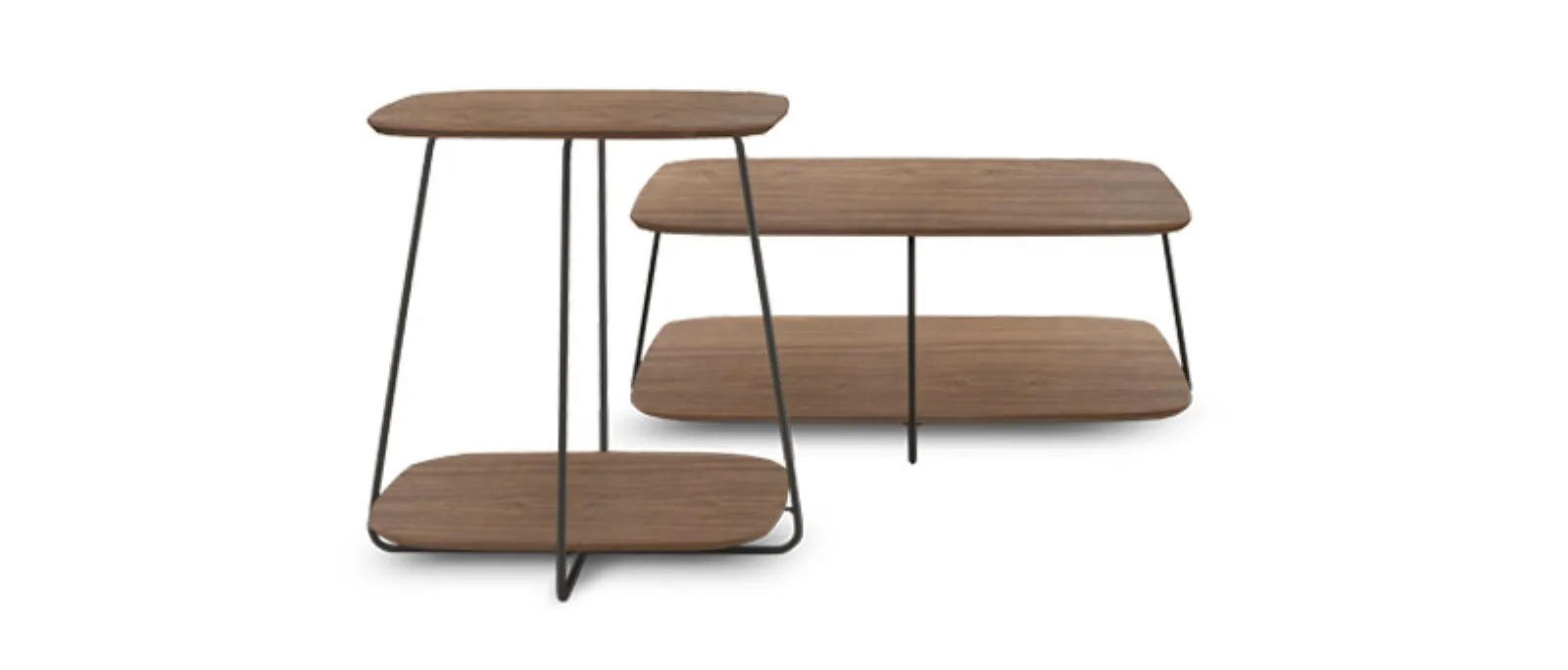 Modern coffee table of various sizes
Elegant wooden coffee table made with a light metal rod structure, curved and painted with a vintage bronze effect. The shelves on two levels are in pantographed MDF with edge at 45° and wood finish (Cenere Oak 030 or Canaletto 031). The form è square with rounded corners.
The model was born from the need to complete one's modern living room with an accessory capable of integrating in an original way with the interior of the house. A side table with a design that is not an end in itself, but with an identityà precise and trendy.