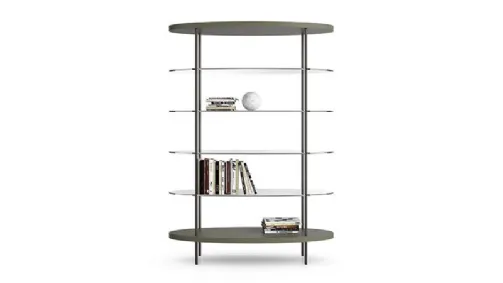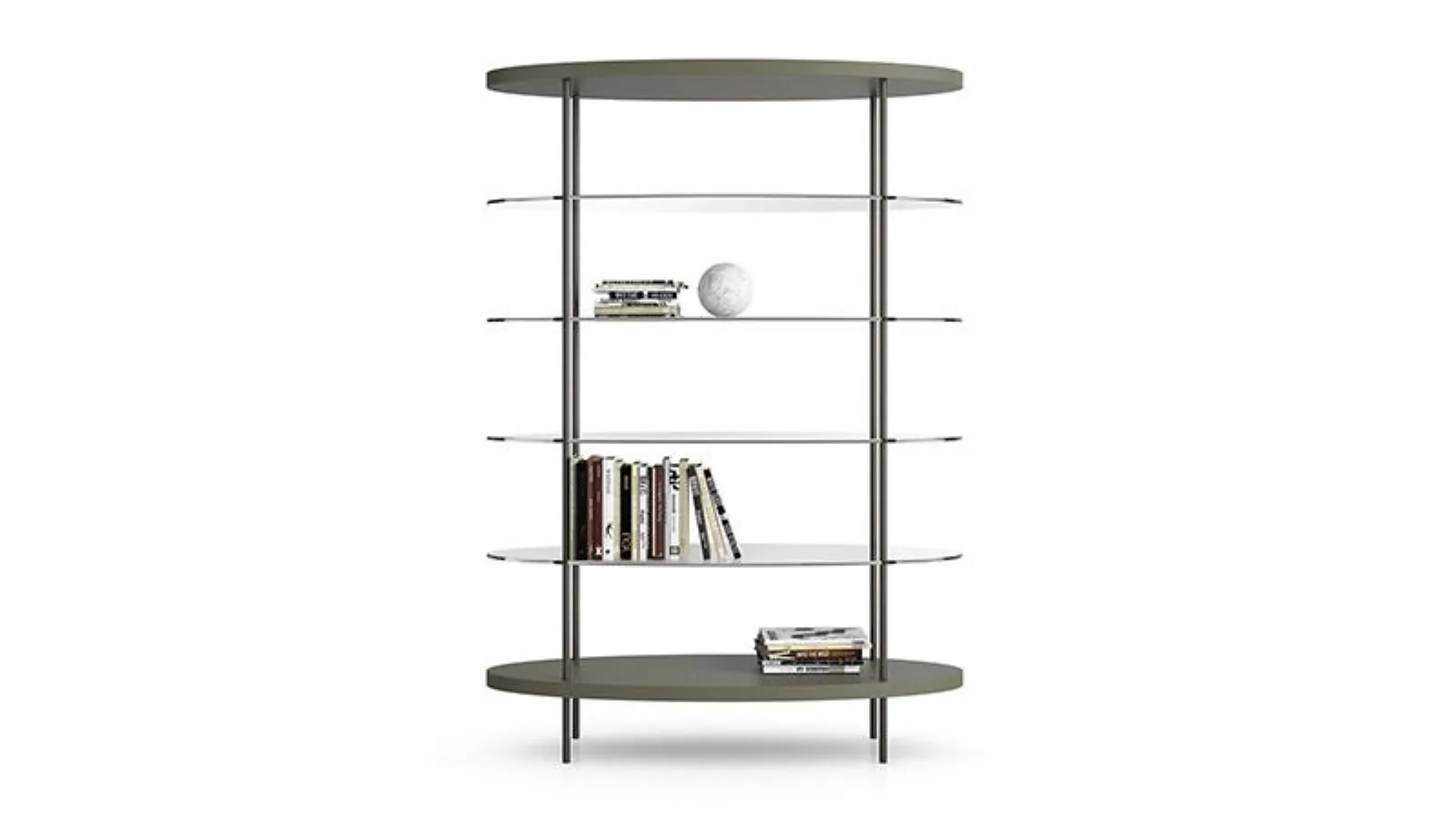 Refined bookcase with classic taste.
A bookcase with refined shapes consisting of two wooden elements and a light frame that supports the various glass shelves, available in an extra light or smoky grey finish.
Also perfect in the centre of the room as a room divider. A bookcase suitable for storing precious objects and putting them on display.