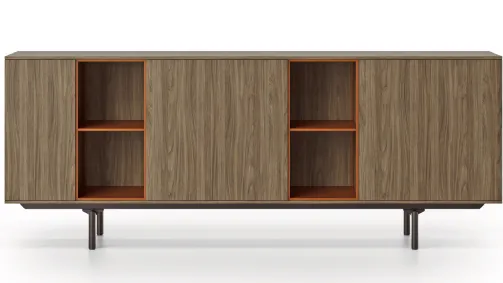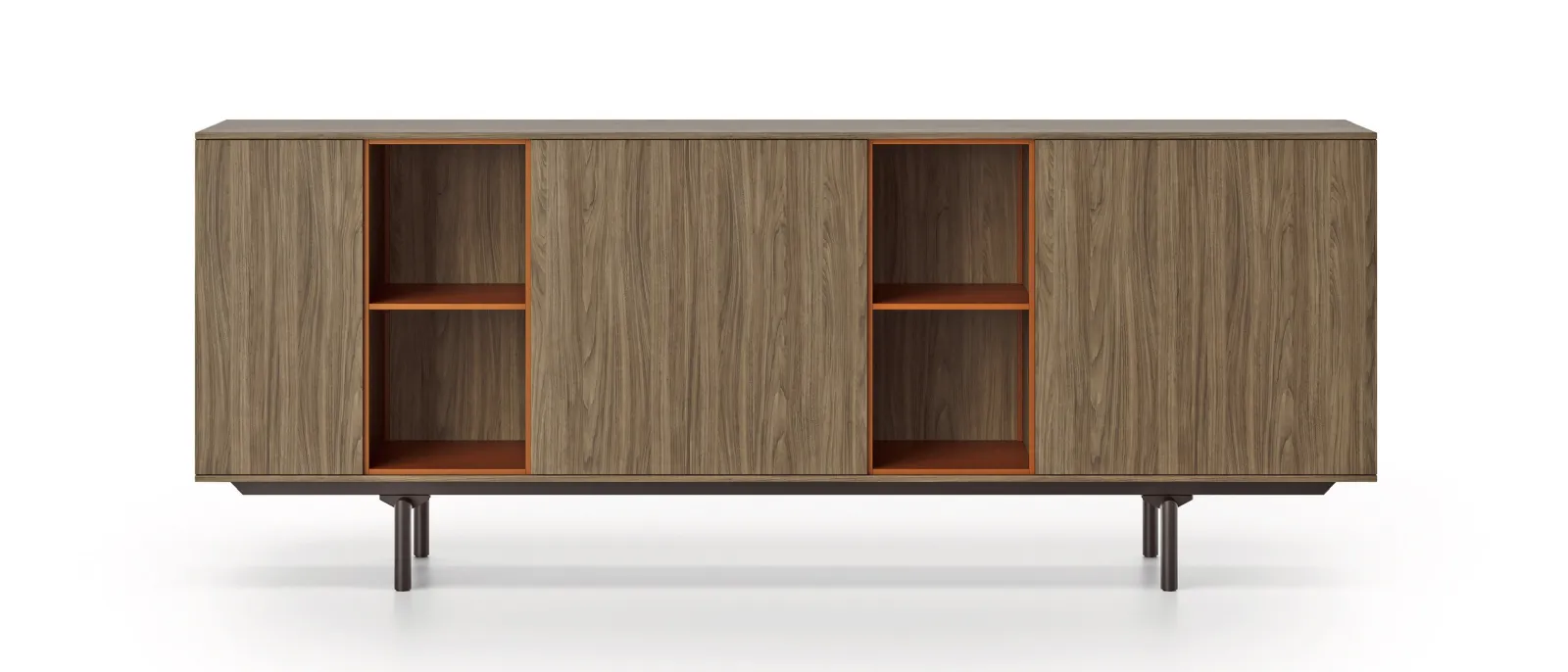 Collection of versatile sideboards with an essential line.
A program of storage units available in sideboard or bookcase solutions, both with the possibilityà to be requested in the footed or suspended version.
The clean and essential line of Lexia è interrupted by open compartments that allow you to customize it by playing with the different color finishes.
The versatilityà di Lexia is expressed both for the different solutions of compositions, and for the possibilityà to coordinate the colors of the containers with the open frames.