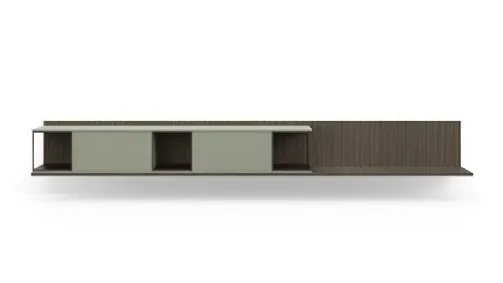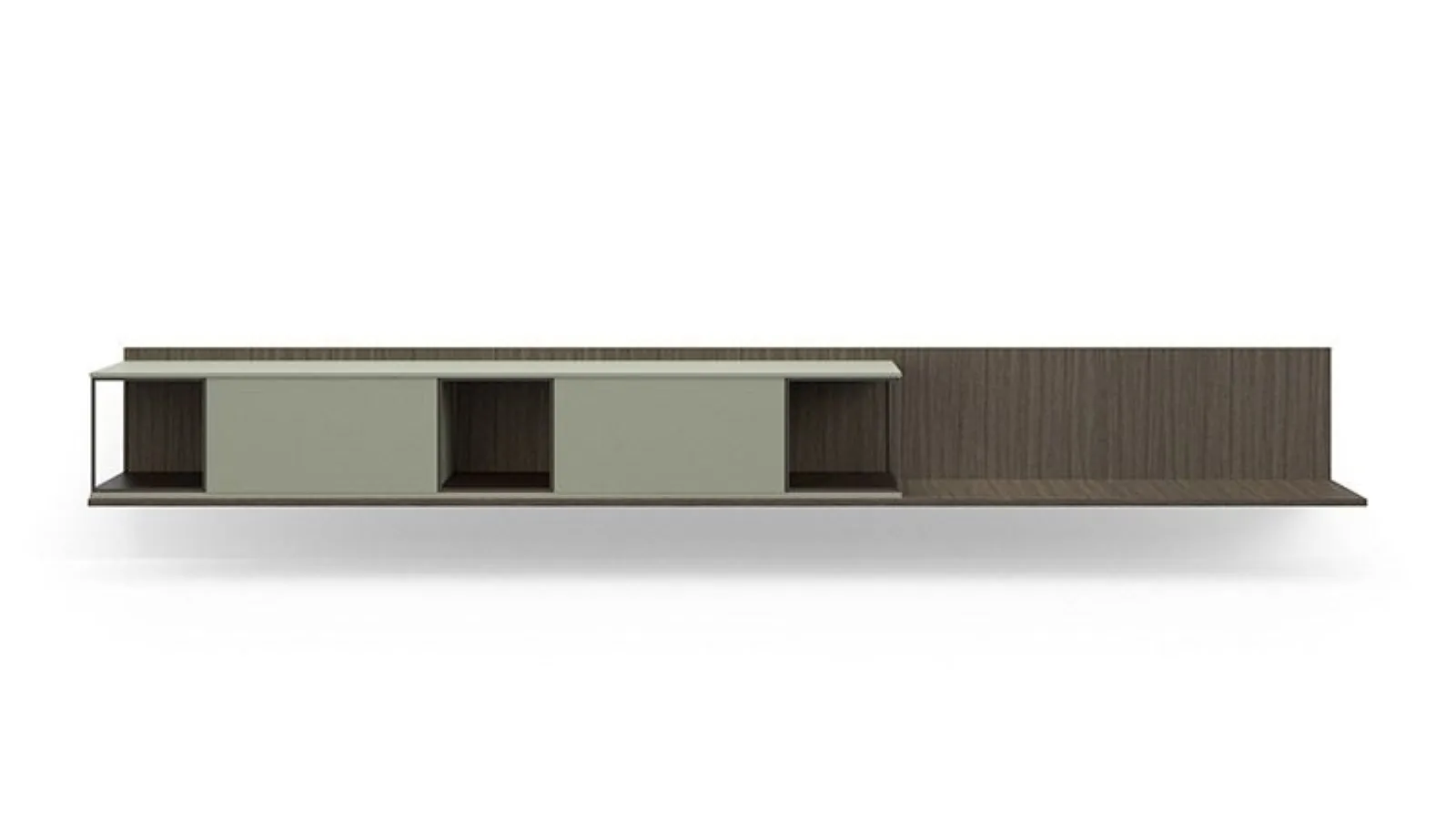 Sideboard characterised by an elegant boiserie support
The versatility of Sasha is expressed both in the different composition solutions and in the possibility of coordinating the colours of the sideboard with the boiserie available in the grooved or smooth version.

The Sasha collection allows you to choose, depending on the different living requirements, the traditional floor-standing option with feet or the lighter suspended version that can be positioned at the desired height.

Optional available LED lighting positioned under the panelling.